Insights
from TenderEasy and the industry
Weekly updates - In TenderEasy's blog we discuss trends and, to our industry, relevant topics. Below you can find our latest publication.
Stay tuned with TenderEasy's section for news, with up-to-date coverage from us and the industry. Read below our latest article.






In a previous blog post, we discussed the importance of being aware of the possible risks and alternative costs associated with delivery failures in order to arrive at the true total cost of any bid you have received during your freight tender.
But how would you do this in practice?

As we concluded in the last blog post, risk equals probability * consequence.
So, the first thing we need to do is to define our specific probability and consequence.

First of all – the foundation for your tender is created continuously. I order to evaluate risk, you need to know your current performance. Surprisingly often, shipper and carrier are equally unknowing of the delivery performance over the last year. So, be sure to implement a continuous follow-up plan for evaluating delivery performance.
This will not only allow you to take the bull by the horns and correct any imperfections when they start creeping up on you, but it will also serve as a basis for evaluation when it's time to set up your next freight tender.

Secondly – you need to know what your potential consequences are – i.e. what are the costs associated with a missed delivery?
- Will your plant shut down?
- Will your customers be disappointed / spread a bad word about you?
Most importantly
- What will it cost you over time?

Once you have your probabilities and consequences down, it's time to create a structure to mitigate the risk. And since the consequences are most often fixed, you will have to focus on minimizing the probability of your high consequence scenarios.

For further reading on how to do this, don't miss the third and final part of this blog series.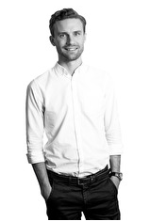 Jacob Wiklund is working for TenderEasy as a Sourcing Analyst / Consultant with previous experience as a consultant in supply chain management. He holds an MsC from Chalmers University of Technology. Connect with Jacob on LinkedIn.
Read full post »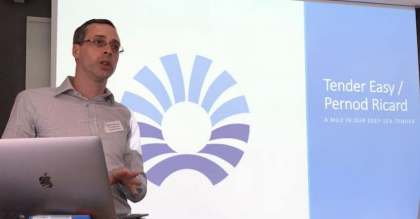 For the 7th consecutive time, TenderEasy User Forum took place in Lexicon Venue in Central Stockholm last week. This time shipper users from all over Europe met for a full day session and best-practice sharing, about freight procurement challenges in today's market. Shippers from various sectors participated and discussed, sharing experience and networking with industry peers.

During a case study session, Mathias Manuas from Pernod Ricard made a valuable comparison how they used to work prior to and with TenderEasy platform. "We used to work in a stone-age process", says Mathias Manuas.

"It's interesting to listen to how Pernod Ricard has used the platform in a fully integrated way, not only to send out RFQ's but also to collect forecast and lanes from their internal stakeholders prior to the RFQ's", says Johan Vagerstam. This is a great example how we work as SaaS provider and a partner for our customers.

Read more about Pernod Ricard case study

Read full article »
Sign up to receive our monthly newsletters with the latest updates and news from TenderEasy and the industry.