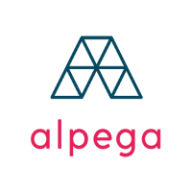 TenderEasy is a Part of Alpega Group. Alpega is a leading global logistics Software Company that offers end to end solutions that cover all transport needs, including Transport Management Services (TMS) and Freight Exchanges. As part of the Alpega group, TenderEasy benefits from partnerships with TMS providers Transwide and inet.
Visit Alpega Group at
www.alpegagroup.com

Careers
Are you ready for a career at TenderEasy?
Find all the information about our vacancies and how to apply...