Importing from Asia by rail - Reviving the old silk road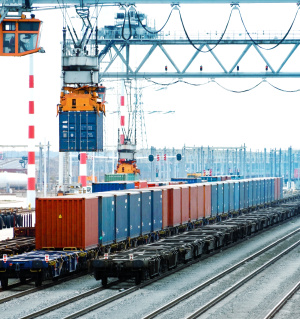 For some time now, the two dominating modes of import from China has been Sea and Air. One is a slow moving bulk solution with a low price tag, the other offer fast paced delivery at a premium rate. But there hasn't really been a good compromise between the two available on the market. But that paradigm is in full change right now, as more and more shippers decide to shift to rail as a relatively fast and eco-friendly alternative to get their goods from China to Europe.

For a couple of thousand years, all trade from the Far East to Europe and Africa went via the legendary Silk Road, providing Europeans with silk, spices and other valuables. Of course, ever since the camel was outcompeted by more efficient modes of transport, the overland trade route has lost its relevancy to modern trade.
In recent years however, China has made a push for the reestablishment of a "new silk road". Multi billion USD investments have been made into a number of infrastructure projects, promoting the possibilities of land based goods transport between Europe and the far east. In all, it includes an excess of 50 rail connections between European and Chinese cities.

As this huge project has been set to work, overland volumes have risen significantly and are expected to continue to do so. As an example, a total of almost 500 Europe-bound departures were recorded out of one of Chinas largest rail hubs, Chengdu in 2016 – a number that is expected to be doubled this year. And as the market is growing, all the well known forwarders, such as DB Schenker, DSV and Kuehne + Nagel etc. are starting to offer solutions that take advantage of the emerging possibilities.

So – why would you choose rail over sea or air? Well, lead times as well as prices are going to be a compromise between a sea- and an air solution (lead times are reduced by about 50% compared to ocean freight), with the added benefit of it being an environmentally friendly alternative to the two traditional modes. It has also managed to provide a bit of security in uncertain times on the sea carrier market.

On the other hand, rail transport has some security issues of it's own, specifically due to containers having to switch trains, because of differing rail gauges between countries.

So weather you are importing silk or smartphones, perhaps you want to spice up your next freight tender with a few rail lanes from China?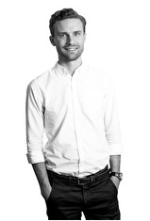 Jacob Wiklund is working for TenderEasy as a Sourcing Analyst / Consultant with previous experience as a consultant in supply chain management. He holds an MsC from Chalmers University of Technology. Connect with Jacob on LinkedIn.