What a digital tendering solution can't do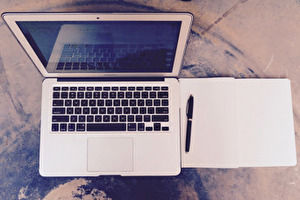 Are you still managing your freight tenders with excel? Do you like what you see when browsing our website? Well, in that case I have two things to say to you:

1. Congratulations! You are well on your way to saving a lot of time, energy and money on your upcoming tender processes!
2. While a tool will surely lighten your workload, keep in mind that there are still some duties that have to be managed by you as a buyer.

The business of transport sourcing has long been neglected in terms of technological progress and tools to aid the process. The vast majority of companies are still using home made excel solutions to prepare, collect and analyze offers. And while there are undoubtedly massive benefits to reap from implementing a more up-to-date solution, please be advised that going digital will not relieve you of all your duties. The following are a few integral part to any tendering process that still demand close attention, no matter how good of a tendering solution is implemented.

1. Preparation (company unique setup)
No tool can replace a thorough knowledge of the business being tendered and the unique needs that lies therein. A tool can only optimize the input, but if the input is not on par with reality, neither will the output be. So it's of utmost importance to take the time to do your due diligence on your own company before implementing a tool to optimize that reality.

2. Supplier engagement/communication/trust building
As we've explained in a previous blog post, there are significant benefits to engaging the supplier early in the process. Make sure that all suppliers are on board with the essential characteristics of your tender, we recommend setting up a webinar to explain why your tender deserves their attention and keep that line of communication open throughout the tendering process. This will undoubtedly create more knowledgeable and engaged suppliers - and as a result, higher quality bids in the end.

3. Negotiations
Although a solution such as TenderEasy's will help you perform analysis of multiple scanarios and present a number of prefferred suppliers on that basis, such results should not necessarily be taken as gospel. Rather than presenting you with the answer for who to sign with, the time saved and the final output from the tool should be put to use where you as a buyer can really make a difference – in final negotiations.

As long as each of the above is allowed it's proper attention, a tendering solution like TenderEasy will no doubt allow for a lot of time and energy to be saved, while simultaneously ensuring a high quality outcome.

Jacob Wiklund is working for TenderEasy as a Sourcing Analyst / Consultant with previous experience as a consultant in supply chain management. He holds an MsC from Chalmers University of Technology. Connect with Jacob on LinkedIn.