E-commerce logistics and delivery – a rapidly shifting landscape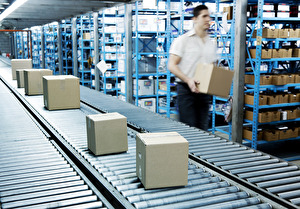 As e-commerce has gained ground on traditional stores when it comes to pretty much all types of consumer goods, the demand from customers on quick and timely service has risen as well.

Just a few years ago, ordering a pair of shoes online would often mean a single choise of delivery method with an estimated lead time of 3-5 days. But as the markets are quickly maturing, so have the demands from customers in terms of delivery speed and quality. This has not only put pressure on forwarders to produce fast and flexible solutions, but also on freight purchasers, who have needed to adjust their priorities in terms of how to buy transports. What is more important – price or lead time? Should an environmentally friendly alternative be offered? How to handle returns when return rates rise above 50%?

The progress has been rapid and if you want to attract an increasingly picky customer base, you better offer a specific lead time, preferably with delivery within a day, to the customers specified drop off location. Oh, and with free returns, of course. And that's just to stay in the game – if you want to stay ahead of the curve, you need to compete with giants the likes of Amazon, who have been offering delivery within the hour over the last couple of years, provided you live in a decent sized city.

So, when is this race to cut lead times and expand services going to end? Considering that e-commerce as a concept can still be said to be in it's infancy (about 90% of all sales are still coming out of brick and mortar stores), the perfection of e-commerce deliveries are unlikely to slow down any time soon. At the current rate, a tendered service that is competitive and up to date when signing the contract might very well be outdated before the contracted term is up.

And with the emergence of 3D-printers for the home, who's to say there will even be a need for delivery at all..?
Jacob Wiklund is working for TenderEasy as a Sourcing Analyst / Consultant with previous experience as a consultant in supply chain management. He holds an MsC from Chalmers University of Technology. Connect with Jacob on LinkedIn.
Ecommerce supply chain • 28 September 2017 11:41:50

Increasing emergence of e commerce is putting an immense pressure on technology and innovation to execute supply chain processes efficiently. Thanks for sharing the above information.