3 tips - LEAN thinking on your freight procurement processes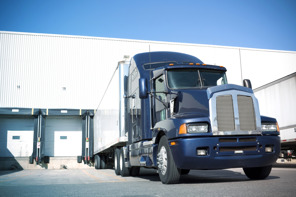 On average, organisations spend 7% of their expenses in transport. Yet many organisations manage their freight procurement manually, with Excel as "the solution" to support the process. How can LEAN principles, which originate from Toyota's continuous improvement process, be used to transform freight procurement?
One of our customers used to say "we cannot afford taking wrong decisions". These words say it all! Relying on manual routines, "hand-made" calculations it is a too big risk in sourcing in general, and transport sourcing in particular.
We would like to propose 3 simple tips how LEAN process can be used to transform your transport procurement processes and empower your organisation added value with new skill-sets.

Applying LEAN principles, we propose these 3 tips:
Deliver value to your organisation. You do this by good order and routines on your procurement work, planned activities and project to have your freight agreements ready to use, at the right time and with the right service requirements that your organisation needs.
Eliminate waste by reducing the administrative "monkey-work". Let your colleagues work with what they were hired to do, rather than being the Excel-monkey's reinventing "the wheel", creating business logic in various Excel files. Very much risk at high cost. Apply LEAN's thinking and it's called waste, and risk should be reduced.
Continuously improve the procurement process. Build knowledge within your team so you can switch team players and roles. The processes and routines are there to support you, and avoid being too dependent on single individuals. Let your team members share knowledge and work with solutions that actually works, fine tune methods over time, and your team can be the learning organisation where you learn from each other.

Is your organisation ready to make the change and start to think LEAN on your procurement processes?

Interested to know more? Watch our webinars.