3 steps to elevate freight management in 2016!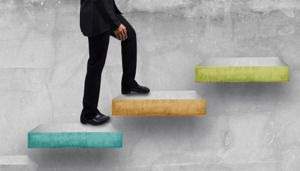 Many companies, especially those with manufacturing operations, have evolved direct materials sourcing from an administrative function to a strategic procurement process. Transportation has followed the same pattern, moving upstream from day-to-day freight transactions to an integral component of top-level corporate planning and procurement strategy.
As a strategic process, transportation procurement may still seem very tedious and challenging. Managing bid packages in excel, for instance, can be time consuming and complex. It is easy to understand why strategy is often set aside to meet immediate needs of getting product shipped out the door.

Large and mid-size shippers typically have procurement personnel but may lack coordination across shipping locations. Smaller companies have lean shipping departments and are often focused on moving product with little time and energy remaining to negotiate contracts and analyse freight spend.

Given the current market conditions, it is more critical than ever to elevate transportation procurement from a tactical to a strategic level. Volatility in pricing trends are opportunities to lock in contractual rates, though shippers and logistics providers must also maintain flexibility to leverage spot buys as needed. Going forward, it is vital that shippers analyse their freight spend and if required renegotiate their rates regularly to remain competitive.

Solutions that removes tedious administrative tasks and enables smarter decision making will enable organisations to leverage supply chain excellence as a competitive differentiator in the marketplace.

Here are our 3 steps to elevate freight management in an organisation to build a more competitive supply chain advantage.:

1st. Utilize technology to automate administrative tasks and make smarter decisions. Leverage technology with the use of freight tendering tool to simplify your RFQ´s, analysing carrier bids at different levels. Freeing procurement personnel from mundane, day-to-day activities lets them focus on developing strategic relationships with logistics partners.

2nd. Disaggregate freight spend data. When analysing freight spend, the devil is in the details. Do the carrier rates include fuel surcharges or other charges? If so it may be impossible to conduct an apples-to-apples comparison. You should evaluate each transport mode, cost component or equipment type individually, and display each category separately.

3rd. Keep in touch with market realities. The ability to quickly identify and capitalize on upticks and downticks in transportation rates, by various lanes and modes, is essential to create a supply chain advantage. Companies should incorporate flexibility in their procurement process and position themselves to quickly leverage spot rates or negotiate discounts with carriers.

A combination of technology and a well-defined sourcing process can provide significant strategic benefits for companies looking to cut costs out of their supply chain. At the end of the day, the success of a procurement process depends on how well shippers and logistics providers manage the relationships with transportation partners. It is still a people business. Solutions that removes tedious administrative tasks and enables smarter decision making will enable organisations to leverage supply chain excellence as a competitive differentiator in the marketplace.

Thanks for reading, for more information, please contact me: johan@tendereasy.com