"We were able to save 6% on our existing freight costs"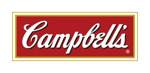 "We first tried TenderEasy when our distribution contract in two of our European markets was up for review. Given rising transport costs, we were keen to identify ways we could save money, while continuing to improve service to customers.

TenderEasy helped us achieve that. The website made the tender process simple and transparent, while the service provided by the team saved us significant time. The feature we found most useful was being able to calculate different cost scenarios. Especially the application of breakpoint optimization has proven to be most cost effective. We were also able to easily define the format in which the responses to the tender were displayed, making it quick and easy to compare prices and proposals.

We also got a terrific response to our tender, and were pleased that our existing supplier / new suppliers could meet our needs / offer a more flexible service at reduced cost. We were able to save 6% on our existing freight costs.

This is the first time we have used online tendering for our freight contracts, and we will be keen to use TenderEasy in the future."

Ilse Claus, Buyer
Campbell Soup

Campbell Soup Company is a global manufacturer and marketer of high quality foods and simple meals including soups and sauces, baked snacks and healthy beverages. It has sales of $7.7 billion and employs around 18,000 people worldwide.