Insights
from TenderEasy and the industry
Weekly updates - In TenderEasy's blog we discuss trends and, to our industry, relevant topics. Below you can find our latest publication.
Stay tuned with TenderEasy's section for news, with up-to-date coverage from us and the industry. Read below our latest article.
Over the last few years, I've been involved in a number of transport tenders. Most of which had one thing in common – an initial ambition to evaluate a number of different factors. And a final decision to sign with the cheapest possible provider. As soon as analysis is started and a total cost appears, concern for the environment tends to take a back seat, so to say.

There is, obviously factors that cannot be ignored. For example, if a shipment needs to reach a factory by a certain time in order for production to proceed, then the right delivery time is obviously a must have service. But many of the non must-have´s are lost along the way.

"So what – isn't cost reduction the end goal of freight tendering?"
Well yes, largely so. But what about the cost of arriving a day later than possible? What about the cost of insufficient information flow?
A neat and often useful way of looking at it is to assign a monetary value to a discrepancy in service level for the services you deem most important.

Let's use lead time as an example, since it's probably the most commonly used service aspect. What would it cost to arrive later than necessarily possible?
Perhaps it means that a perishable good would lose a day on the store shelf, thus increasing waste. Or maybe it means that more overtime is needed for goods reception. Another way of looking at it is that an earlier planned arrival might mitigate the impact of a delayed delivery. Etc, etc. When weighing all of these factors, you might arrive at the conclusion that an improved lead time is worth EUR 15 per shipment, for example.

After that conclusion, it's easy to produce a total cost analysis where an extra EUR 15 per shipment are added to offers with a longer lead time. Of course, it works both ways. Perhaps you can accept a day's longer lead time than first considered if that means a cost reduction that outweighs the cost of the delay. By doing this, you will arrive at a total cost analysis for your freight tender, that doesn't just give you the lowest possible direct freight cost, but one that gives you a simple numerical value as to which provider can offer the best (and cheapest) solution from a combined cost/service perspective. Easy piecy!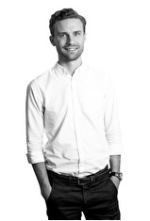 Jacob Wiklund is working for TenderEasy as a Sourcing Analyst / Consultant with previous experience as a consultant in supply chain management. He holds an MsC from Chalmers University of Technology. Connect with Jacob on LinkedIn.
Read full post »
Stockholm / Luxembourg – TenderEasy is now part of Alpega, a leading global logistics software company, effective as per December 31st 2017.

Alpega was formed in 2017 as a leading global logistics software company that offers end-to-end solutions covering all transport needs, including TMS solutions and freight exchanges. TenderEasy complements the Alpega Group with its freight management software solutions that are offered to customers across all verticals and geographies.

Key products of the Alpega Group comprise:
• inet – TMS solution for complex, multi-modal global transportation networks including unique dynamic optimization capabilities
• Transwide – TMS solution for shippers, logistics service providers and carriers to manage the end-to-end execution of transports
• TAS-tms – Modular TMS solution that enables carriers and freight forwarders to manage the entire transport process
• Teleroute – Pan European Freight exchange that connects to more than 30,000 carriers to offer and allocate shipments
• Bursa Transport – Leading freight exchange in Romania to offer and allocate shipments for 16,000 users
• 123 cargo – Freight exchange to offer and allocate shipments in the Central and South Eastern European countries

TenderEasy strategically broadens the product portfolio and geographic reach of the Alpega Group as it provides a critical functionality to Alpega's Transportation Management Software ("TMS") brands inet and Transwide. Customers of the tendering solution will benefit from the Alpega network of over 50,000 on-boarded carriers for sourcing transport providers.

While the TenderEasy solution will continue to be available stand-alone, it will also be technically integrated with the inet and Transwide products. This combines the freight tendering solution of TenderEasy with the TMS of Alpega to provide its customers with a seamless user experience when using several products of the Group.

TenderEasy management is looking forward to accelerate the growth and expansion of the Group together with Alpega. The company will continue to be led by CEO and Founder Johan Vagerstam together with CTO and Founder Anders Åbjörn, as well as CCO Fredrik Nergell.

For more information:
Website: www.tendereasy.com
Email: info@tendereasy.com
Phone: +46 (8) 588 869 30

About TenderEasy
TenderEasy was founded in 2004 in Stockholm and launched its freight contract tendering solution in 2012. Since then, many reputable customers have selected the solution to run multi-modal freight tendering in an easy-to-use, sustainable and efficient way, increasing the competitiveness and quality of the freight solution with each RFQ.
Read full article »
Sign up to receive our monthly newsletters with the latest updates and news from TenderEasy and the industry.